Afghanistan Crisis – August 2021
The following information is for those working in support services and includes tips on providing emotional support and containment to those most affected by this situation.
COVID-19 UPDATE: STTARS Office is OPEN

STTARS will remain operational and continue to deliver services so that we can support the health and wellbeing of our clients, their families and the community at large.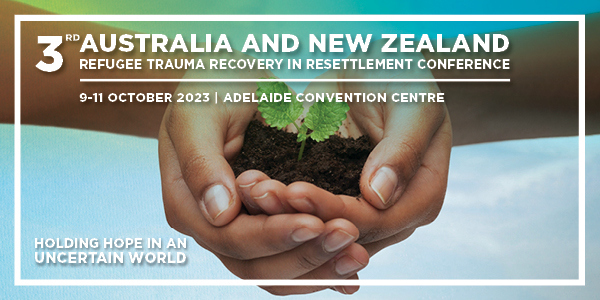 The Forum of Australian Services for Survivors of Torture and Trauma (FASSTT) invites individuals and communities from refugee backgrounds, clinicians, practitioners, researchers, thinkers and policy makers to submit an abstract for the 2023 Australia and New Zealand Refugee Trauma Recovery in Resettlement Conference.
STTARS acknowledges and respects the Kaurna, Ngarrindjeri and Boandik people as the traditional custodians of the unceded ancestral lands we live and work on. We pay our respects to elders past, present and emerging.