STTARS is managed by a board drawn from refugee communities, human rights workers, academics, lawyers, financial specialists and health and welfare workers who are passionate about and have experience in providing services to people from refugee backgrounds.
Our Board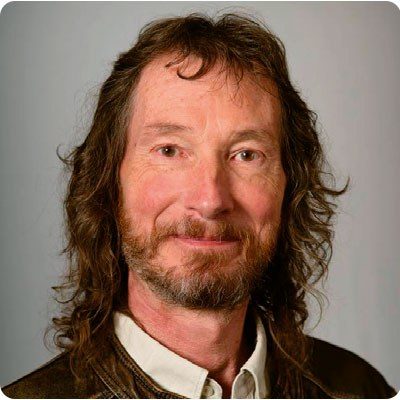 John Oliphant (Chair)
John Oliphant is a lecturer in Social Work at Flinders University specialising in the areas of trauma and grief. John also has a private practice as a counsellor and trainer. He has a wide range of experience both in the government and non-government sector. Having worked as a case worker through to executive level John has an excellent understanding of all aspects of social welfare organisations. John has acted as a consultant to both small and large organisations in the sector.

John has had a long association with STTARS, both as a member and in providing various volunteer services to the organisation including: in the early years as a member of the professional core group and later assisting the board and staff in drafting the Enterprise Bargaining Agreement.
John has a continuing interest and concern for the welfare of refugees and asylum seekers and is a passionate supporter of STTARS and its work.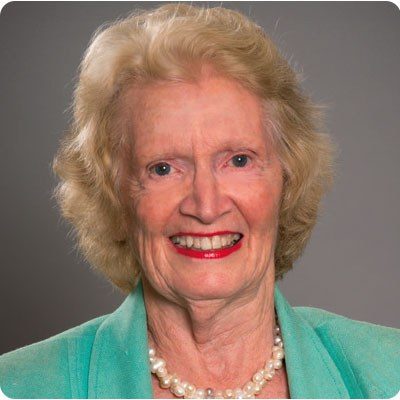 Gay Gardner AM (Vice Chair)
Gay Gardner is an experienced lawyer who worked in the area of Migration Law for many years until her cessation of practice at the end of 2016. The particular emphasis of Gay's practice was assisting local migrant families to bring refugee relatives, orphan relatives, parents, spouses and sons and daughters to live in Australia. In 2015/2016, Gay's professional emphasis was to assist those who had suffered domestic violence on arrival in Australia to gain permanent residence in this country. Gay undertook her migration work with great passion and a desire to provide safety and security for persons who had suffered deeply in war-torn countries.

Gay has been a member of numerous boards and committees including Abbeyfield Society, Wilderness School, Victoria League for Commonwealth Friendship, St Ann's College, St Chads Anglican Church, Adelaide Women and Children's Hospital and the Australian Craniofacial Foundation to name just a few.
In 2009 Gay was recognised for her community services when she was awarded an AM, in the General Division of the order of Australia. Her citation reads: For service to aged persons through the provision of community housing and support services and through the Abbeyfield Society (Australia).
Currently Gay is setting up Australian Life Services which will have as its objective providing Western education for young people from China, Hong Kong and Korea at boarding schools in Australia.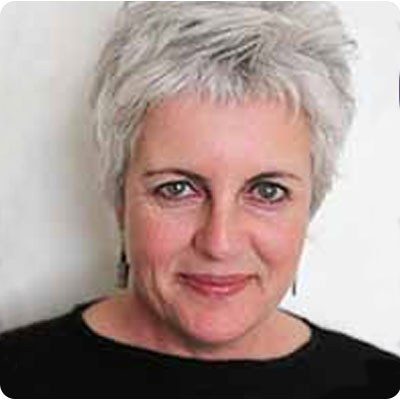 Bernadette McGrath (Secretary/Public Officer)
Bernadette holds a BA in Social Work and Social Policy from the University of South Australia and has over 20 years' experience leading and managing not-for-profit community organisations. Prior to being appointed to her current position as CEO of Overseas Services to Survivors of Torture and Trauma, Bernadette was the Director of STTARS for 12 years. During her tenure at STTARS she served on the Executive of the Forum of Australian Services for Survivors of Torture and Trauma (FASSTT) for 3 years. In 2012 she was elected to represent the Pacific Region on the International Rehabilitation Council for Torture Survivors (IRCT) and subsequently served 4 years as Treasurer on the IRCT Executive Committee.
She brings to the board an understanding of the needs of torture survivors and the provision of rehabilitation services, experience in managing the strategic challenges and risks faced by torture and trauma services, and familiarity with the ethical and political complexities involved in this field of work.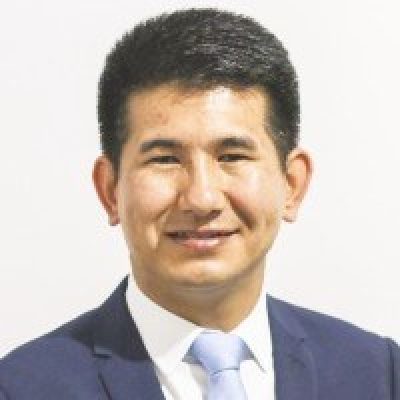 Muhammad Akram (Treasurer)
Muhammad Akram is a senior tax analyst working in Global Employer Services at Deloitte Australia. He is a Chartered Accountant and a full member of Chartered Accountants Australia & New Zealand (CAANZ) and holds a Bachelor of Commerce degree in Accounting & Corporate Finance from the University of Adelaide. He is also currently studying the Master of Tax program at the University of Melbourne. He previously worked at PwC Australia between 2017 to 2022 and Multicultural Australia between 2012 to 2017.
Akram is a refugee from Pakistan. He brings to STTARS his perspective and lived experience of forced migration and seeking refuge in another country. He is very passionate about social justice and human rights.
Kaz Eaton
Kaz is a barrister working in the areas of employment and industrial, workers compensation, discrimination, criminal, child protection, administrative and human rights law. Kaz is member of the complex criminal law panel of the Legal Services Commission of South Australia and is recommended by Doyles as an employment law barrister. She is a member of JusticeNet SA and provides pro bono legal assistance to refugees and asylum seekers.

Kaz was a founding member of the Refugee Advocacy Service of South Australia Inc. and has also served on the managing boards or committees of Women's Legal Service of South Australia Inc., Working Women's Centre of South Australia Inc., National Women's Justice Coalition, and the National Association of Community Legal Centres Inc.

She returns to the STTARS Board after some years living and working in rural and regional South Australia.
Sandra Gault
Sandra has extensive experience as a social worker and manager in the health, welfare and higher education sectors. Sandra has had a 24-year association with STTARS, firstly as a counsellor and manager, then as a clinical consultant, and more recently as a board member. Now working as a private practitioner providing clinical and management consultancy, training and counselling, she has a commitment to the development of STTARS as the lead agency in providing quality torture and trauma services to refugees and asylum seekers in South Australia.
Sandra brings to the board a breadth and depth of understanding of the organisation and the sector, clinical expertise and a strong commitment to ensuring that STTARS continues to uphold the values of social justice and human rights.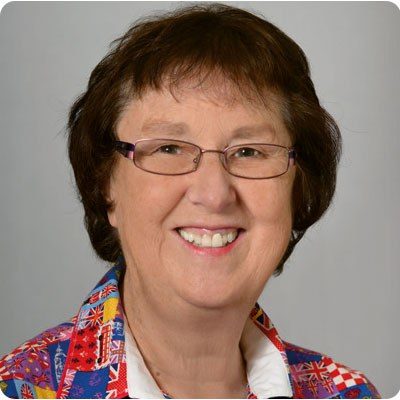 Carol Irizarry
Carol Irizarry is an Associate Professor at Flinders University in the School of Social & Policy Studies. Carol was previously a member of the STTARS Board and left to take up a demanding administrative role as Head of the Social Work program at Flinders University. She returned to the STTARS Board In 2015 and was nominated as Secretary and served as Vice Chair in the following year. Carol believes that the major social issue facing Australia is related to refugee settlement, and that STTARS is a vital part of contributing to this being a successful process. She is concerned about the quality of life for STTARS' clients as they reconstruct their lives, and she feels that STTARS could contribute to research, public knowledge, discussion and advocacy in relation to refugee settlement.
Carol has North American experience in relation to the settlement of Chilean refugees and welfare services for Puerto Rican and Cuban migrants, and has undertaken research in South Australia in the area of refugee services for unaccompanied humanitarian minors. Carol has developed and teaches in a Graduate Certificate in Loss, Grief & Trauma.
Carol brings to STTARS her expertise in service delivery, strategy and research that will assist in developing innovative and contemporary approaches to agency structure and service delivery.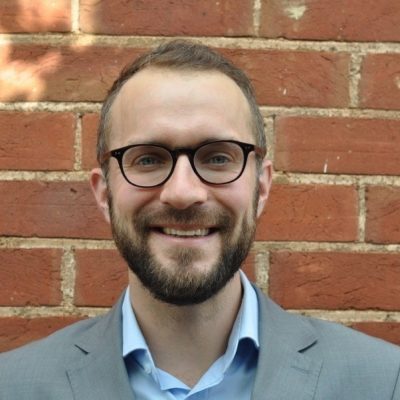 David Wild
David Wild is Social Work trained (BSW & MSW) and is the Chief Executive at Specialised Assistance School for Youth (SASY). He has previously held leadership positions with Headspace National Youth Mental Health Foundation, the Department for Education SA, Nunkuwarrin Yunti, the Kimberley Aboriginal Medical Services Council, and at STTARS. Throughout these roles he has developed expertise in operational management, clinical governance, policy development, contract compliance, quality improvement, and change management.
In 2017, David was honoured to be selected to participate in the Governor's Leadership Foundation course facilitated by the Leaders Institute of SA, where his skills were further refined, and where he strengthened his commitment to the importance of ethical and adaptive leadership that finds a balance between both contractual guidelines, best practice, and the ethics of empowerment, human rights, and social justice.
John Khateeb
John Khateeb is a project management and strategic planning expert with long experience across multiple industries, including manufacturing, information technology, software development, and community services. John advocates for better mental health systems for migrants and refugees and was named Anglicare SA volunteer of the year 2019 and Australia day citizen of the year award final nominee (city of Marion) 2020 and 2021. John studied Electrical Engineering at Damascus University (Syria), Master of Strategic Planning at Heriot-Watt University (UK), and a Master of Applied Project Management at the University of Adelaide (Aus). His passion is for learning, advocating for human rights and a world without trauma.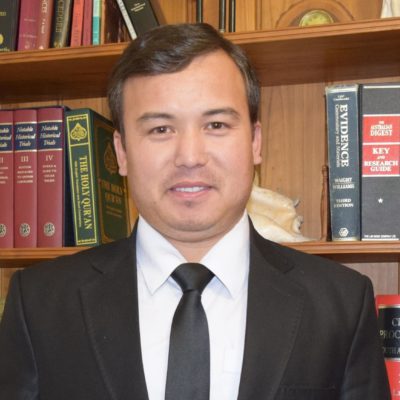 Haidari Smart
Haidari is a Barrister and Solicitor at Mabo Chambers in Adelaide

Haidari was co-opted to the STTARS board in August 2021
.
.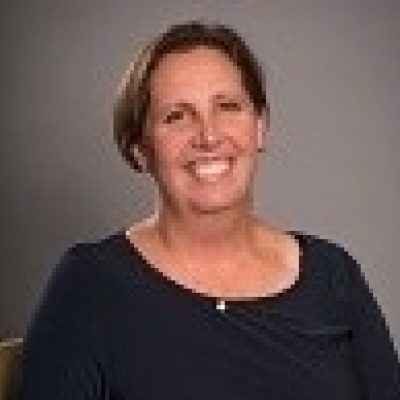 Robyn Smythe
Robyn is the Director of STTARS.