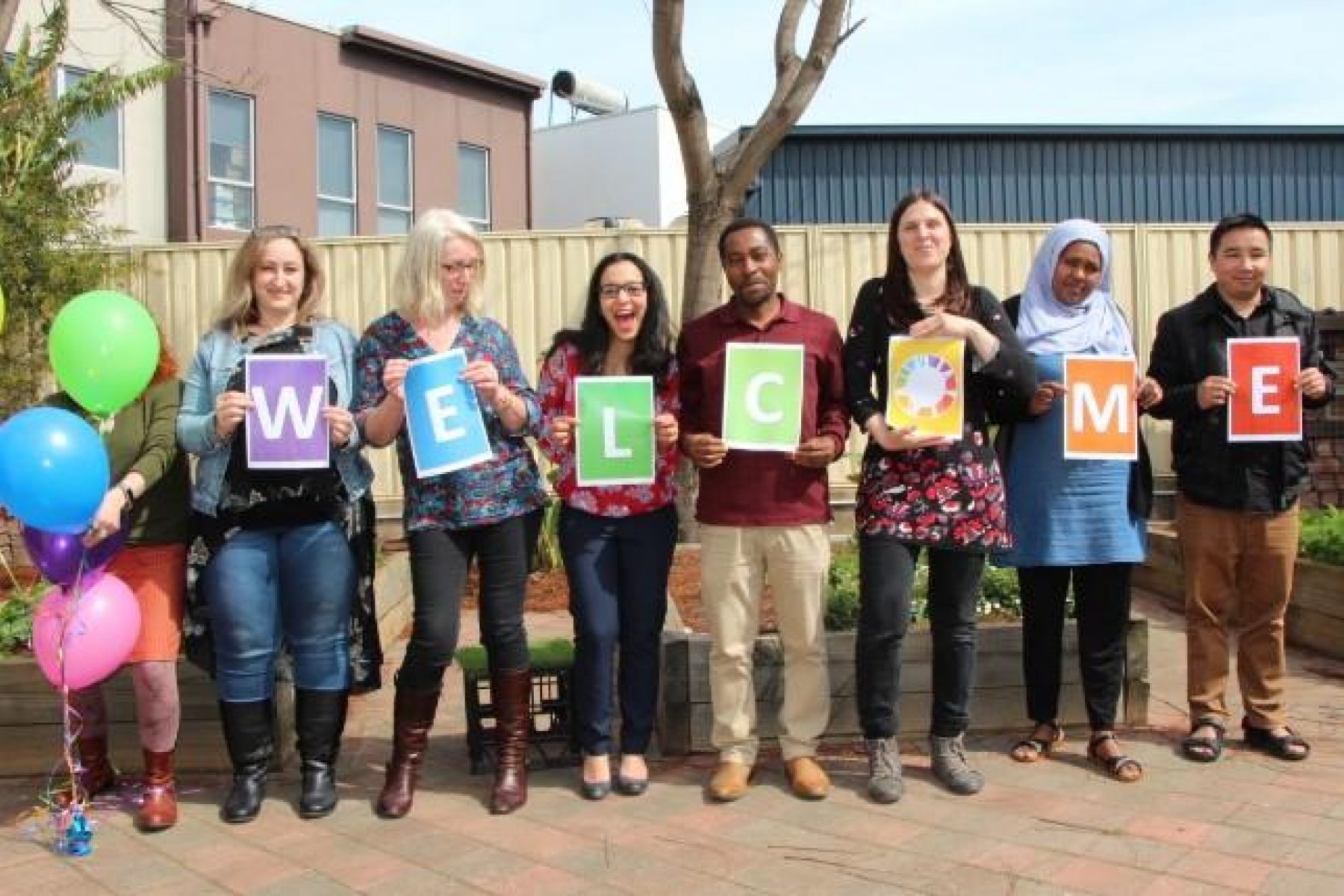 STTARS is a non-government, not-for-profit organisation with no political or religious affiliations.

STTARS welcomes all people regardless of their age, ability, ethnicity, culture, gender, sexual orientation, language or religious beliefs. STTARS is an LGBTIQ+ friendly service that is proudly committed to inclusion and equity for all.
STTARS has been providing services to torture and trauma survivors in SA since 1991.

STTARS provides flexible and culturally sensitive services to promote the health and wellbeing of people who have been tortured or who have suffered refugee-related trauma prior to their arrival in Australia.
STTARS provides services to address a range of physical, psychological and social needs for survivors of torture and trauma.
Our Services Are:

Free – including access to professional interpreters if you require this
Confidential – we keep your information private, as do the interpreters we use
Voluntary – you are free to stop being a client at any time for any reason
Supportive – we support your rights
Educational – we educate the community about the experiences of refugees
Who can STTARS help?
STTARS works with people who have experienced persecution, war, violence or human rights violations before coming to Australia and are having difficulties as a result. STTARS can help people, no matter how or when they arrived in Australia.
How old does a person need to be?
STTARS helps people of all ages, including very young children and the elderly.
For those aged 16 years or under, STTARS will need the consent of their parent or guardian.
Have you experienced torture or other traumatic events before coming to Australia?
Adjusting to a new country while coping with terrible memories of the past can be overwhelming and can leave people feeling sad and confused. It can impact on their health and everyday living.
You may have noticed:
Sleep problems and bad dreams
Persistent worrying thoughts and memories
Getting angry or scared easily
Not wanting to be around other people
Poor appetite
Little interest in doing things
Headaches and body aches
Feeling you can't trust other people
Problems with thinking and concentration
Difficulties with learning or remembering
Family problems that relate to your experience

You may also be concerned about your children if they:
Have some of the problems listed above
Are withdrawn, sad, nervous or aggressive
Act out their bad experiences during play
Become very distressed when they are separated from you
Will STTARS be able to help?
STTARS specialises in helping people who have experienced traumatic events in the past to heal and lead more productive lives. When people feel less pressured and more in control, it is easier to learn English, get a job, get along with family, and make new friends.
We offer a comprehensive range of services to help with recovery from the effects of torture and/or other traumatic events including:
Individual and family counselling
Group programs
Client advocacy
Specialist mental health clinic
Complementary therapies, e.g. physical therapy, massage, yoga
Referral to other services
How can a STTARS counsellor help?
A STTARS counsellor can talk to you about your worries and concerns, helping you to find ways to manage them better and reduce the symptoms they cause.
You can talk to your counsellor about any difficulties you may be facing. Your counsellor may also connect you to other people and organisations that can help with these problems.
Who are STTARS' staff?
STTARS' staff are trained professionals who come from many different cultures and are specialised in helping people who have experienced trauma.
How much does STTARS cost?
STTARS' services are free.
What if I prefer to speak a language other than English?
STTARS' staff speak many languages and all use professional interpreters when needed. You can tell us which interpreter you feel safe with and keep that same interpreter where possible.
Will my information be kept private?
We take our responsibility to protect our clients' right to privacy and confidentiality seriously. STTARS will only share information about you if you give us permission or if we are legally required to do so. However if you tell us that you might hurt yourself or someone else, then STTARS would need to take action to protect you and others.