Theme: Finding Freedom

About
To commemorate Refugee Week and the work that STTARS does supporting survivors of Torture and Trauma, the theme for this competition is Finding Freedom.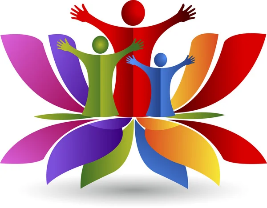 Artwork Brief

Through the theme Finding Freedom, the competition aims to provide a space for young persons to express themselves through art and draw upon the resources that has kept them going throughout their journey of finding freedom.
This also highlights the theme finding freedom through the eyes of young people with refugee or asylum seeker lived experience.
Who Can Enter

The competition is open to young people aged 12 - 20 years.
Only open to people residing in South Australia.
The entrant must be from a Refugee or Asylum Seeker background.
Only one entry per person is permitted.
Art Categories

Visual Art- creativity expressed through the medium of visual art including a painting, drawing, photo, sculpture, textiles.

Written Art- creativity expressed through a written or oral submission including poetry or stories of essay. This writing must be 1500 words or under.
Dates and Deadlines
Competition Opens:

Thursday 6th April 2023 at 9am ACST
Competition closes:
Wednesday 31st May 2023 at 5pm ACST

Exhibition Opening Night and Prize Announcements

Friday the 23rd of June at 5:30pm ACST
at 81 Angas Street Adelaide SA 5000
Prizes

1st $150
2nd $100
3rd $ 50

Please note that entries received after the closing date and time will not be considered.
Judges
Elyas Alavi
Elyas Alavi is a visual artist, curator and poet. Expressed in poetry, painting, installation, performance and moving image, Alavi's practice examines themes of identity and representation through the complex intersections of race, displacement, gender, religion, and sexuality. Born in Daikundi province, Afghanistan, Alavi moved to Iran as a child following the intensification of war in his homeland.
Alavi graduated with a Master of Visual Arts from the University of South Australia in 2016. He is the recipient of the 2019 Anne & Gordon Samstag International Visual Arts Scholarship, and in 2020 completed a Master of Fine Arts at Chelsea College of Arts, University of London supported the program. Alavi has exhibited nationally and internationally and has published three poetry books in Afghanistan and Iran.
More Judges to be announced soon!
Terms & Conditions
Competition
1. This competition is promoted by the Survivors of Torture and Trauma Assistance and Rehabilitation Service (STTARS) (ABN 66 791 296 287).
Office/postal address: 81 Angas St ADELAIDE SA 5000.
Phone: 08 8206 8900. Email: youthartcompetition@sttars.org.au
2. The art and writing competition in Refugee week with an opening night on June 23rd, 2023. The theme of the competition is Finding Freedom
3. The competition will open at 9:00am ACST on Thursday the 6th of April 2023. The competition will close at 5:00pm ACST on Wednesday the 31st of May 2022.
Entries received after the Closing Date & Time will not be considered.
4. Entrants must agree with the Terms and Conditions at the time of entry, and this will be acknowledged through online entry form on the website or physical form if submitting in person.
5. Entry is open to young people between the age of 12-20 as at 31/12/2023, from a refugee or asylum-seeking background and currently living in South Australia.
6. The entrant affirms that the submission (and any part thereof) is their own work and they own the copyright to their artwork.
7. There are two categories for this competition.
Visual Art - creativity expressed through the medium of visual art including a painting, drawing, photo, sculpture, textiles.
Written Art - creativity expressed through a written or oral submission including poetry, stories of essay. This writing must be 1500 or under.
There is 1 age group in this competition - High School: 12 to 20 Years
8. STTARS will select a panel of judges who will judge all competition entries.
9. 1st, 2nd & 3rd prizes will be awarded for each of the categories.
In the event of a tie, judges will convene a teleconference to determine a single winner for each prize.
The judges' decision is final. No correspondences will be entered in after this time.
10. Please note only one entry per person. Where multiple entries are submitted, only the first entry submitted will be considered. If you wish to update your entry, please contact youthartcompetition@sttars.org.au to withdraw your first entry.
11. All copyrights will remain with the artist and permission will be sought to publish any work.
Any artwork that is considered inappropriate due to offensive material as deemed by the organisation will be not included or accepted in competition.
Due to cultural and religious reasons STTARS will not be accepting any artwork that contains nudity or profane language.
12. The winner/s will be publicly announced on Friday 23rd of June 2023 during an opening night event.
Exhibition
13. STTARS intends to hold a physical exhibition at STTARS' Office- 81 Angas St, Adelaide SA 5000 and display submitted art works on the STTARS website and Social Media Platforms. STTARS also intends to exhibit selected art works at the upcoming Refugee Trauma Recovery in Resettlement Conference in October. These are not compulsory, and artists have the opportunity to opt out.

14. The format of the exhibition may include the original artwork or, where a high-quality photograph of the artwork has been provided, a reproduction of the artwork which will be professionally printed in Adelaide prior to the exhibition. Printing of artworks will be at no cost to the artist.

15. Artists who do not submit their original artwork must provide a high-resolution image of their artwork which is suitable for printing largescale (up to A0 size). Artists who are not able to meet this requirement will not be featured in the exhibition. STTARS will work directly with artists to ensure this process is as simple as possible and to provide advice as required.
15. Following the exhibition artists will have the option to collect the print of their artwork (with shipping at their own expense), donate the print to STTARS, or to have the print destroyed.
Privacy and publicity
16. The Survivors of Torture and Trauma Assistance and Rehabilitation Service (STTARS) Incorporated will collect, manage, use and disclose personal information in accordance with all relevant legislation and standards as per the Privacy Act 1988 (Cth). STTARS will not sell any part of information collected or posted as part of the art competition and exhibition, nor will we disclose it to any outside organisation unless approved by you or as authorised under law. STTARS will take reasonable steps to securely store your information from loss, misuse and unauthorised access.
17. This competition is no way associated with, sponsored, endorsed or administered by Facebook, Twitter, Instagram or any other social media platform where promotional material may be shared.
Please contact Everine or Dart at STTARS on 08 8206 8900 or email youthartcompetition@sttars.org.au for further information.