STTARS 2022 ART Competition
THEME: "STRENGTH"

In Commemoration of International Day For Victims of Torture
The 2022 STTARS Art and Writing Competition is being run as an event to commemorate June 26 - UN International Day in Support of Victims of Torture. It aims to highlight the creativity and strengths of young refugee and asylum seekers in South Australia. It is also to highlight the resilience and experiences of survivors of torture and trauma. The theme of the art competition is strength.
The Competition is now CLOSED
PRIZES

Winners in each category will receive a prize

ART CATEGORIES
Visual Art - creativity expressed through the medium of visual art including a painting, drawing, photo, sculpture, textiles.
Written Art - creativity expressed through written word including poetry, stories of essay. This writing must be 1500 or under
This art competition is for young people between the ages of 5 -25 with a lived experience as a refugee or asylum seeker and currently reside in South Australia.

AGE CATEGORIES
Primary School: 5-12 Years
High School: 13 to 17 years
Young Adults: 18-25 years

At STTARS, we like to celebrate and honour the strengths of young people. Prior to COVID-19, we had a youth group that met regularly to build social connection, develop new experiences and consult on matters that are important to young people. Over the holidays, this has not been possible. We are creating the STTARS Art and Writing Competition to find a flexible way for young people to express themselves and to highlight their unique strengths and creativity.
Artwork brief
This art competition is dedicated to the International Day in Support of victims of Torture (26th June). To commemorate this significant week in the work that STTARS does supporting survivors of Torture and Trauma, the theme for this competition is Strength. Through this theme, the competition aims to provide a space for young to express themselves through art and draw upon the resources that has kept them going throughout their journey. This also highlights the theme strength through the eyes of young people with refugee or asylum seeker lived experience.
Competition
This competition is promoted by the Survivors of Torture and Trauma Assistance and Rehabilitation Service (STTARS) (ABN 66 791 296 287). Office/postal address: 81 Angas St ADELAIDE SA 5000.
Phone: 08 8206 8900.
Email: youthartcompetition@sttars.org.au
The art and writing competition is for the International Day in Support of Victims of Torture on 26th June. The theme of the competition is Strength
The competition is Closed.
Entries received outside of this time will not be considered.
Entrants must agree with the Terms and Conditions at the time of entry and this will be acknowledged through online entry form on the website.
Entry is open to children and young people from a refugee or asylum seeking background currently living in South Australia. This is inclusive of children and young people between 5 and 25 as of 31/12/2022.
The entrant affirms that the submission (and any part thereof) is their own work and they own the copyright to their artwork.
There are two categories for this competition.
Visual Art- creativity expressed through the medium of visual art including a painting, drawing, photo, sculpture, textiles.
Written Art- creativity expressed through written word including poetry, stories of essay. This writing must be 1500 or under.
There are three age groups in this competition:
Primary school: 5-12 Years
High School: 13 to 17 Years
Young Adults: 18-25 years
STTARS will elect a panel of judges who will judge all competition entries.
Only one winner may be named for each of these categories. In the event of a tie judges will convene a teleconference to determine a single winner. The judges' decision is final. No correspondences will be entered in to after this time.
Please note only one entry per person.
All copyrights will remain with the artist and permission will be sought to publish any work.
Any art work that is considered inappropriate due to offensive material as deemed by the organisation will be not included or accepted in competition.
The winner/s will be publicly announced on Friday, the 1st of July 2022 via STTARS website.
Exhibition
STTARS intends to hold a virtual and physical exhibition of the art work. This is not compulsory and artists have the opportunity to opt out.
The format of the exhibition may include the original artwork or, where a high quality photograph of the artwork has been provided, a reproduction of the artwork which will be professionally printed in Adelaide prior to the exhibition. Printing of artworks will be at no cost to the artist.
Artists who do not submit their original artwork must provide a high resolution image of their artwork which is suitable for printing largescale (up to A0 size). Artists who are not able to meet this requirement will not be featured in the exhibition. STTARS will work directly with artists to ensure this process is as simple as possible and to provide advice as required.
Following the exhibition artists will have the option to collect the print of their artwork (with shipping at their own expense), donate the print to STTARS, or to have the print destroyed.
Privacy and publicity
The Survivors of Torture and Trauma Assistance and Rehabilitation Service (STTARS) Incorporated will collect, manage, use and disclose personal information in accordance with all relevant legislation and standards as per the Privacy Act 1988 (Cth). STTARS will not sell any part of information collected or posted as part of the art competition and exhibition, nor will we disclose it to any outside organisation unless approved by you or as authorised under law. STTARS will take reasonable steps to securely store your information from loss, misuse and unauthorised access.
This competition is no way associated with, sponsored, endorsed or administered by Facebook, Twitter, Instagram or any other social media platform where promotional material may be shared.
Please contact STTARS on 08 8206 8900 or email youthartcompetition@sttars.org.au for further information.
Categories and prizes
Visual Art- creativity expressed through the medium of visual art including a painting, drawing, photo, sculpture, textiles.
Written Art- creativity expressed through written word including poetry, stories of essay. This writing must be 1500 or under.
There are three age groups in this competition and prizes in a form of vouchers will be awarded to the winner in each category and age group:
Primary school: Winners for each category receive $150
High School: Winners for each category receive $300
Young Adults: Winners for each category receive $400
Dates and deadlines
Entry Submissions Open: Friday the 22nd of April 2022 at 5pm ACST

Competition Closed: Friday the 10th of June 2022 at 5pm ACST
Announcing the Winners: Friday the 1st of June at 5pm ACST
Virtual Exhibition: TBC
Physical Exhibition: TBC
Please note that entry received outside this timeframe will not be considered.
Selection process
The judges will consult each other and make a decision that is final.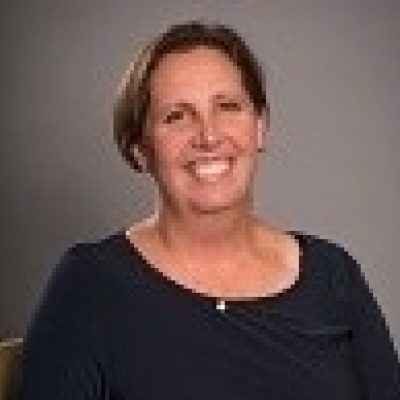 Robyn Smythe
Robyn Smythe - Director of STTARS







Faraja Umutoni
Faraja Umutoni is an 18 year old Ugandan born, Adelaide raised visual artist. She is known for her digital prints inspired by African women and abstract patterns. She has always been into art, but more recently has been able to find her personal style which she hopes to further develop in years to come. She studies at the University of South Australia.
For more information: @artbyfaraja
https://www.etsy.com/shop/artbyfaraja/?load_webview=1&bid=6f5hFA3fIvo78GdYMmW5ZX1FH-mL
Manal Younus
Manal Younus is a storyteller who believes that language and stories are the very fabric of our existence. Originally from Eritrea now based on Kaurna Country in South Australia, she uses her writing and performance to create experiences that encourage audiences to join her in asking questions of themselves and the world around them.

Manal is the Associate Director at ActNow Theatre and serves as the Deputy Chair of the Writers SA board. The young artist also develops and facilitates workshops in writing, performance, public speaking, youth empowerment and intercultural awareness for schools, community groups and professional environments to encourage others to develop their own voices.

Since making the Australian Poetry Slam National Finals in 2013, Manal no longer competes in slams but has gone on to perform around the country and the world including at the Jaipur Literary Festival and Georgetown Literary festival. In 2015, she released her first book of poetry called 'Reap' and launched it with a national tour with official launches in Adelaide, Melbourne and Perth and feature performances in Queensland and New South Wales.

​As the founder and former director of monthly Open Mic night Soul Lounge, Manal was responsible for programming, budgeting and sustaining a culturally inclusive art space that fostered development of local Artists in Adelaide. Since passing the project on to a new leadership, she has continued to lend her expertise on creating culturally inclusive spaces and events to to various organisations.
Dr Ozlem Yeni
Ozlem Yeni is an international artist and director/founder of The Main Gallery in Adelaide Australia. She studied painting at the Bachelor of Fine Arts in Turkey. Before becoming a full-time artist, she enjoyed an 18-year academic career as a lecturer in Theatre Stage Design, where she attained a Master's Degree and PhD. She has had a number of solo and group exhibitions in Turkey, Japan, Albania and Australia. Her paintings and clay works can be found in private collections in many countries.
For more information: Home - The Main Gallery
Mark Isaacs
Mark is a writer, a researcher, a photographer and a community worker.

He has written three books, the first of which was The Undesirables, a whistle-blowing account of his work with asylum seekers in Nauru, one of Australia's notorious offshore prisons.
His second book, Nauru Burning (Editia, 2016), follows up The Undesirables with an investigative report into human rights abuses in Nauru.
His third book, The Kabul Peace House (Hardie Grant, 2019) documents the story of a community of peace activists in Afghanistan.
His affiliated photography collection, Imagining Peace: A Portrait of Modern Afghanistan, is available for exhibits.
Mark often works as a community worker and as a freelance writer and is currently studying for a Doctor of Philosophy at the University of Technology, Sydney, focusing on people smuggling in the Asia-Pacific region.
Flora Chol
Flora is a Melbourne-based South Sudanese writer and poet.
She is the self published author of Tomorrow's Dream, her debut poetic anthology. Flora's writing is an unprovoked stream of literary consciousness that critically delves into complex modern day discourses. Through an in-depth poetic lens, she explores topics of race, whiteness, gender, cultural and traditional binaries, intergenerational trauma and social as well as political issues. Flora's poetry is about deconstructing unnatural systems and serves to place the human voice in a state of unapologetic truth and power.
Flora is a community advocate and devoted mother of two who occasionally loves to spend her spare time meditating, drinking tea & stretching in the sun.